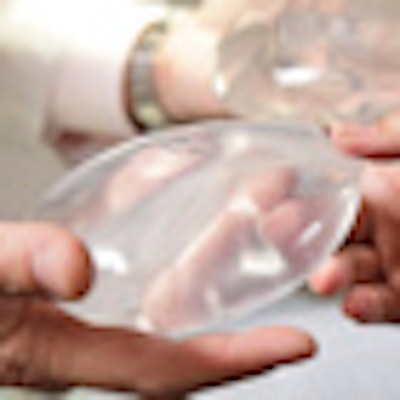 PRAGUE (Reuters) - The Czech pharmaceuticals authority called on Tuesday for women with silicone breast implants manufactured by a French firm accused of using defective material to undergo checks, but said it did not know how many Czech women were affected.
The call was part of a global health scare following the death from cancer last year of a French woman using the implants made by the now-defunct Poly Implant Prothese SA (PIP).
The State Institute for Drug Control said on Tuesday it had halted distribution of the implants in 2010 at the request of French authorities, but had not been alerted to any cases of implants rupturing or otherwise malfunctioning.
The Institute "does not have any reports of undesirable incidents in connection with PIP breast implants implanted on our territory," it said in a statement.
"It ... recommends women who have had PIP implants implanted, to turn to their doctor. Health facilities should secure ... regular checks every six months," it said.
Some 300,000 women around the world bought implants made by PIP, which went bankrupt in 2010 after an official investigation revealed it was using a cheaper, unapproved industrial-grade silicone in some of its products.
Last Updated: 2012-01-03 10:03:30 -0400 (Reuters Health)
Copyright © 2012 Reuters Limited. All rights reserved. Republication or redistribution of Reuters content, including by framing or similar means, is expressly prohibited without the prior written consent of Reuters. Reuters shall not be liable for any errors or delays in the content, or for any actions taken in reliance thereon. Reuters and the Reuters sphere logo are registered trademarks and trademarks of the Reuters group of companies around the world.