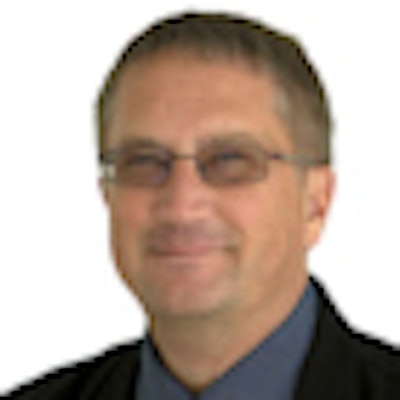 Management of patients with late adverse contrast reactions is symptomatic and similar to the management of other drug-induced skin reactions. To reduce the risk of repeat reactions, avoid relevant contrast media and any cross-reacting agents identified by skin testing, according to the European Society of Urogenital Radiology (ESUR).
The committee issued guidelines on late adverse contrast reactions in 2003, but fresh insights into the pathophysiology of skin reactions and the publication of several prospective studies have prompted it to reissue its guidelines on 16 July in the online edition of European Radiology. Among the specific points shaping the revised guidelines are that reactions are more frequent after nonionic dimer, and skin reactions are mediated by T cells.
Late adverse reactions to contrast media are defined as reactions occurring one hour to one week after exposure. Symptoms include nausea, vomiting, headache, itching, skin rash, musculoskeletal pain, and fever. The committee, led by Chairman Dr. Henrik Thomsen, scoured two databases for papers published since 2003 to update its guidelines. After reviewing the studies, the members found the following:
Late adverse reactions to iodine-based contrast media usually resolve within seven days.
Reactions are more common in women, in patients with a history of allergies, and during the pollen season.
Risk factors include a previous contrast medium reaction, the use of nonionic dimers, and Interleukin-2 treatment.
Skin reactions are the most frequent late adverse effects of contrast media, and resemble skin reactions to other drugs. Also, they are mild to moderate as well as self-limiting.
It appears these skin reactions are mediated by T cells.
Prophylaxis is generally not recommended.
Late skin reactions occurred three to four times more frequently with the nonionic dimer iodixanol than with the nonionic monomers iopamidol and iomeprol, and the ionic dimer ioxaglate, according to a study cited by the committee.
"Late adverse reactions are more frequent after the nonionic dimer than after nonionic monomers -- a fact that is overlooked in daily practice," noted Thomsen, from the department of diagnostic radiology at Copenhagen University Hospital Herley in Denmark.
The skin reactions that occur as late adverse reactions to iodinated contrast media are similar to skin reactions to other drugs; the majority of skin reactions to drugs are mediated by T-cells, so it follows late adverse skin reactions to contrast media are also T-cell-mediated, which is supported by the literature.
Immunohistological examination has shown the lymphocytes are predominantly cells of the CD45Ro and CD8 subsets, which confirms a T-cell-mediated immune reaction, according to a study the committee cited. Also, skin tests such as skin prick, intradermal, and patch tests can determine reactions mediated by T-cells, depending on the time of the reading.
Several investigations referenced in the committee's guidelines found iodine-based contrast medium was the culprit in late skin reactions, confirmed by positive patch, and/or delayed-reading intradermal tests. In a series that included 58 patients with erythema multiform-like skin reactions after nonionic contrast medium, all patients had positive intradermal tests at 24 hours after the causative contrast agent, and 79% had positive patch tests after 48 hours. Of the 58 patients, 54% showed cross-sensitivity with other nonionic contrast agents, but there was no cross-sensitivity to ionic contrast media or inorganic iodine.
"These observations support the potential immunogenic role of iodine-based contrast media molecules and indicate that sensitivity to iodine is not the cause," the committee wrote.
These findings were not previously known in the 2003 guidelines the committee issued, Thomsen noted.