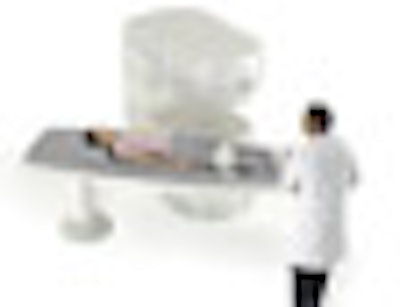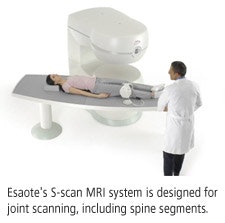 (Booth 3247) Italian imaging firm Esaote will reprise its 2007 introduction of S-scan, a musculoskeletal MRI system designed to scan all joints, including spine segments such as L- and C-spines.
The Genoa-based company will target physician offices with a large musculoskeletal workload for the 0.25-tesla scanner, which uses a permanent magnet in a C-shaped design. The open S-scan design is intended for enhanced patient positioning and comfort, ease of use, and image quality.
Esaote also will show its G-scan MRI platform, which features a gantry that can be tilted to image patients both in supine and weight-bearing positions. G-Scan is not yet available in the U.S.