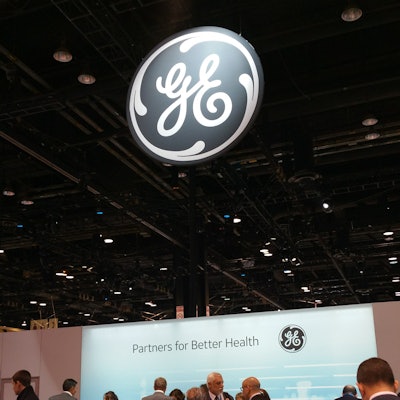 GE Healthcare has developed new software for the Olympic Winter Games designed to manage the medical care of athletes.
Designed in partnership with the International Olympic Committee (IOC), the software integrates information such as athlete injury and illness data with venue, sport, and training procedures to help ensure a comprehensive view of a patient's health. The GE Athlete Management Solution (AMS) provides real-time dashboards that can help inform medical staff and allow them to personalize treatment for athletes while identifying trends in injury and illness across the games, the firm said.
The software collects multiple kinds of medical data, including imaging scans and patient vital statistics, along with venue, event, and sport-specific information. AMS can flag a "hot spot" where multiple injuries are occurring or a spike in illness among spectators who attended an event at a specific venue. The tool is secure and cloud-based, and it enables remote entry of and access to data by clinicians anywhere, at any time.
AMS is also multilingual, supporting English, French, Arabic, Russian, Chinese, Japanese, German, Spanish, and Korean languages. All AMS terms and data were edited and validated by native speakers to help ensure accurate translation.
Representatives from the U.S. Centers for Disease Control and Prevention, the Korea Centers for Disease Control and Prevention, and the Public Health England Centre of Infectious Disease Surveillance and Control have been trained on AMS and will use the software during the games. AMS will also be used at the Tokyo 2020 Olympic Games, according to GE.