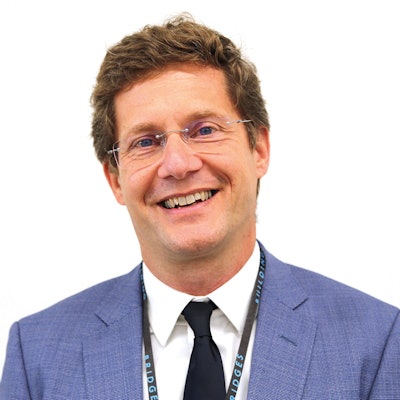 VIENNA - Education must be practical, fun, informative, and wherever possible, hands-on. That's the view of Prof. Dr. Christian Loewe, who is one of the organizers of the Cube interventional radiology facility at ECR 2022. In this interview, he also discusses Friday afternoon's session on sports imaging, "Radiological chariots of fire."
Loewe, who is a keen runner and sports fan himself, is chairman of the Division of Cardiovascular and Interventional Radiology, Department of Bioimaging and Image-Guided Therapy, at the Medical University of Vienna. He also chairs the Guidelines Committee of the European Society of Cardiovascular Radiology and is president-elect of the Austrian Roentgen Society. He will become chair of the ESR National Societies Committee at ECR 2022.
More details about the Cube are available on the congress website.