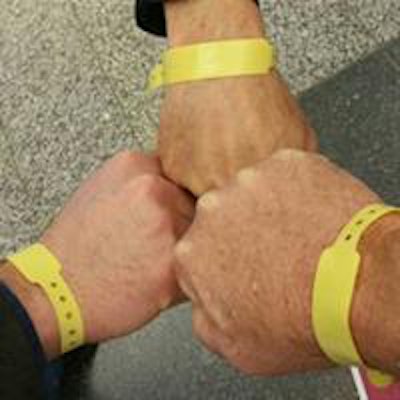 VIENNA - Emerging trends and new developments in medical imaging came under scrutiny at Friday's 5th annual AuntMinnieEurope.com editorial meeting at ECR 2015.
More than half of the Editorial Advisory Board attended the 90-minute session, including new members Dr. Soraya Robinson and Thomas Beyer, PhD, both from Vienna, as well as Dr. Gábor Forrai, PhD, from Budapest, Hungary. Dr. Bhavin Jankharia, former president of the Indian Radiological and Imaging Association, was a special guest at the meeting.
This event took place in the M Building in the Austria Center Vienna and helps determine the editorial content and focus for the year ahead. Among the topics that generated great interest were breast imaging, hybrid techniques and nuclear medicine, leadership in radiology, and teleradiology and outsourcing.
On a lighter note, the compulsory yellow wristbands for congress delegates caused widespread amusement. "I simply hate them. I am not at a rock concert or on holiday when I come to ECR," one attendee quipped.