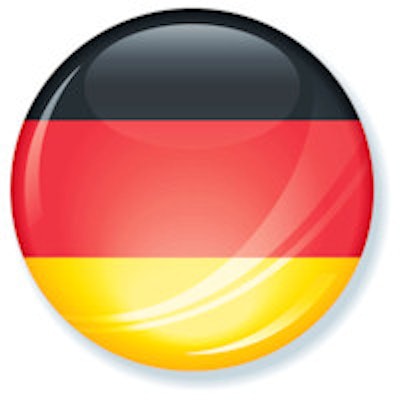 Abdominal and gastrointestinal radiology practice in Germany is generally in compliance with current guidelines, according to an extensive new survey by the German Radiological Society (DRG) and the Abdominal/Gastrointestinal Diagnostic Association.
In 2014, 90 radiologists completed the 65-question survey, administered online via SurveyMonkey, the DRG noted in a statement. The goal was to assess their exam techniques, particularly in CT and MRI, regarding imaging of the esophagus and stomach, pancreas, liver, small intestine, and colon.
The results showed that DRG guidelines and practice are not at odds with each other, the DRG said.
The vast majority of participating radiologists generally act in conformity with the guidelines, wrote Dr. Andreas G. Schreyer, professor of radiology and chairman of the Abdominal/Gastrointestinal Diagnostic Association. What variations exist are focused on the imaging of pancreatic cancer, the guidelines for which have not been updated on the radiology side since 2006, he noted.
There is some uncertainty with regard to the current S3 guideline for imaging hepatocellular carcinoma (HCC), which is reflected in varying survey results in liver CT and MRI, the results show. In small bowel imaging, a trend toward the use of MR enterography based on updated guidelines can be seen. In colorectal cancer, there is an obvious need for standardization of contrast medium protocols and phases for tumor staging, a topic not covered in detail in the current radiological guidelines.
Overall, radiology exam techniques must be the focus of future guideline development, specifically with regard to implementation and standardization of guidelines for important gastrointestinal and abdominal exams, as planned by Shreyer and the association. The resulting increase in standardization and improvement of study quality will be a positive development, the DRG said.
A detailed evaluation and discussion of the survey results appears in the March issue of RöFo by Schreyer et al.