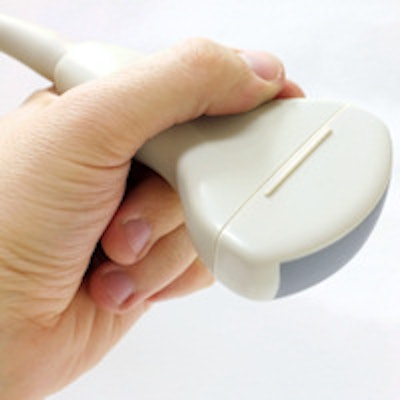 For anybody with a fear of conducting intimate examinations, help is at hand. The U.K. Royal College of Radiologists (RCR) has published a special free document that includes practical guidance on the use of chaperones and other hot topics.
According to the authors, intimate radiological exams include transvaginal, transanal, and transrectal ultrasound; scrotal, penile, and perineal ultrasound; exams in and around the groin area; x-ray and ultrasound hysterosalpingography; contrast enema and defecating proctography, x-ray mammography and breast ultrasound; urethrography and cystography; and endorectal MRI.
"Good practice dictates that a chaperone should be present and introduced as such to the patient. If the patient specifically states that they do not wish to have a chaperone, this should be recorded in the notes or report with a counter signature by another healthcare professional," the RCR noted.
The chaperone would normally be another healthcare practitioner and in most cases will act as a witness to verbal consent. The chaperone should be familiar with the procedure, be sensitive and respect the patient's dignity, reassure the patient if they show signs of distress or discomfort, stay for the whole exam and be in a position to observe the exam if practical, and be prepared to raise concerns if they feel the behavior or actions of the exam operator are inappropriate.
The other key recommendations are:
Explain to the patient why the exam needs to be done in a way they can understand, including using up-to-date leaflets.
Explain what the exam will involve and whether there may be pain or discomfort.
Obtain the patients' permission and record that they have given it.
Give the patient privacy to undress and to dress.
Keep all discussion relevant and avoid unnecessary personal comments.
Encourage questions and discussion.
Special circumstances may arise when dealing with ethnic minorities and children, and procedures should be in place to accommodate these wherever possible.
The new 14-page document, BFCR[15]4, updates previous guidance issued by the RCR back in 1998. It has been written for clinical radiologists, but also applies to other healthcare practitioners, including sonographers, noted RCR Vice President Dr. Richard FitzGerald in the foreword. He recommends reading the RCR document alongside the U.K. General Medical Council's 2013 guidelines on intimate examinations and chaperones.
Also, FitzGerald acknowledged the contribution of the Faculty of Clinical Radiology, the Professional Support and Standards Board, and in particular Drs. Raman Uberoi and David C. Howlett.
For more details about the guidelines, visit the RCR website.