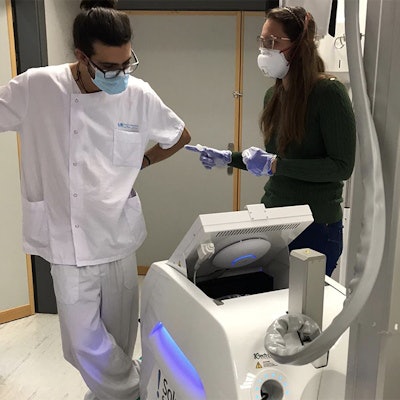 Finnish private equity firm Verso Capital has purchased a majority stake in Swedish-based mobile x-ray technology developer Solutions for Tomorrow.
Verso said it plans to accelerate Solutions for Tomorrow's international expansion plans and help the company to develop new features. The terms of the deal were not disclosed.
Solutions for Tomorrow has sold more than 300 systems in 25 countries globally, and it offers hospitals and clinics mobile x-ray units that aim to improve the nursing experience and patient safety, according to a press release issued by Verso.
The units allow staff to work more efficiently, with higher flexibility and at a lower cost, and they are smaller and lighter than other units and can easily be transported in a standard size van, like those used for motorized wheelchairs, the company said.