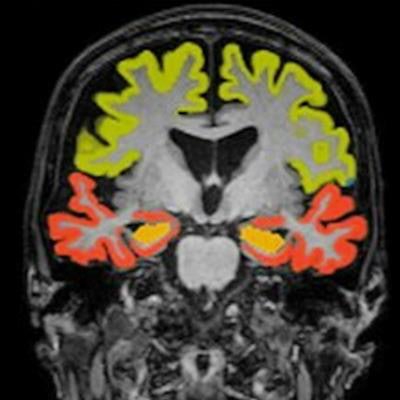 The Michael J. Fox Foundation for Parkinson's Research has awarded a grant to AI software developer Icometrix to continue research of brain MRI biomarkers.
The grant from the foundation supports the development of a regulatory-cleared application to automatically analyze brain MRI scans to improve monitoring of Parkinson's disease (PD) patients during regular clinical treatment, as well as for patient selection and outcome assessment in multi center drug development trials, according to the company.
Nearly 10,000,000 people worldwide have PD. However, symptom development and progression in severity are highly diverse and individualized. This highlights the need for a personalized prognosis and treatment approach which brain MRI biomarkers might be able to facilitate in the future, Icometrix said.
The company noted that it's collaborating with Kathleen Poston, MD, a professor of neurology and neurological sciences at Stanford Medicine. She heads a research project evaluating volumetric patterns of brain MRI scans and correlating these to corresponding clinical scores for motor and cognitive function, according to Icometrix.
Poston presented initial findings at the recent 2023 Alzheimer's and Parkinson's Disease Conference, showing that regional brain volumetry assessment can serve as an important biomarker in prediction and differentiation of PD patients at risk for motor and/or cognitive disability progression.