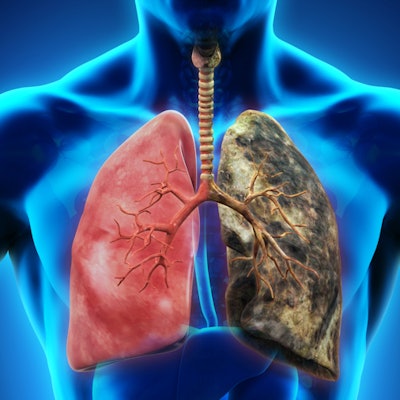 Median Technologies is highlighting clinical results that show that its iBiopsy lung cancer screening deep-learning algorithm has a sensitivity of 93.1% and a specificity of 96.2% for characterizing lung nodules on low-dose chest CT.
The results are based on a study that included 1,737 patients and 16,249 lung nodules from the National Lung Screening Trial. The training set for iBiopsy consisted of 1,239 patients with 11,676 nodules, and the test set included 498 patients with 4,573 nodules.
The iBiopsy algorithm showed a sensitivity of 93.1% for identifying stage 1 lung cancers and a specificity of 96.2% for identifying stage I, IA, and IB nodules.
The company, based in France, plans to present these findings at the upcoming RSNA 2021 meeting.