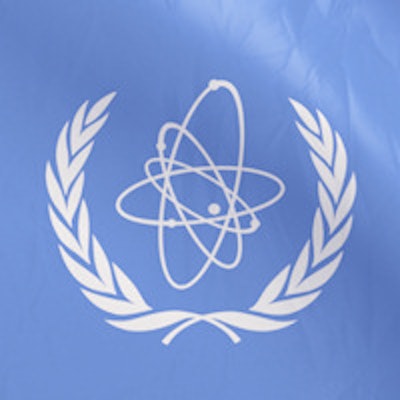 When five international experts arrive in Vienna this week, their task will be to develop global training recommendations designed to reduce radioactive doses in nuclear myocardial perfusion imaging, which have been shown to deviate widely from recommended levels in many countries.
The team is advising one of the little-known offices within the International Atomic Energy Agency (IAEA), the Nuclear Medicine and Diagnostic Imaging (NMDI) section, which provides recommendations on medical guidelines, trains health workers, and aids developing nations in acquiring modern imaging and treatment technologies.
Dr. Diana Paez, who heads the NMDI section, said an intrinsic role of her office is helping health workers keep pace with advances in technology while ensuring that patients receive safe and effective care.
"Because this is a rapidly growing and constantly changing field, you need to have someone who is always up-to-date with the new applications and is able to communicate that to the users, even if they have been in the field for years," the Colombian-born physician told AuntMinnieEurope.com in an interview.
Whether in health facilities with the latest capabilities, or those with more rudimentary equipment, one of the problems is that people are used to one particular system, she explained. When a new application is developed, users do not have access to all the relevant information, and she thinks her role is to help educate them.
The office operates with a professional staff of four nuclear physicians, including Paez, and a radiologist -- a microcosm within an agency of 2,500 employees that is most noted for its work in safety and verification. Spending for human health programs, including nuclear medicine, was 9.1 million euros out of the IAEA's overall 330 million euro budget in 2013, according to the agency's latest annual report.
Paez, acknowledging the limitations of her office, said her team focuses on recommending standards and fostering training in three core areas: cardiology, cancer, and neurological disorders. She emphasizes the importance of panels such as the one on nuclear cardiology, plus relationships with medical associations, in providing supplemental expertise.
Relying on 'a good network of experts'
The cardiology panel is an example. Composed of physicians from Australia, Brazil, India, the U.S., and Uruguay, it is due to meet between 6 and 8 May to analyze data from nearly 8,000 myocardial perfusion imaging studies carried out at 308 facilities in 65 countries. The results showed widely varying degrees of radiation exposure, and only 30% of laboratories achieved the recommended exposure levels, according to the study, published on 21 April in the European Heart Journal.
The results of the panel's work will form the basis for training interventions and recommendations to health providers in all of the IAEA's 164 member countries. Paez's team is also using outside experts to advise on imaging practices for breast cancer, pediatrics, and dementia, along with tomography and female pathology.
The best practices offered by NMDI are not binding, and Paez admits that the IAEA is unlikely to be the first place individual practitioners turn to for professional know-how. The key to any success in a project is working with professional associations, presenting findings at gatherings like the ECR, and having "a good network of experts." The NMDI makes public its booklets through the Internet, and many results are published in professional journals.
Paez works from a cramped office in one of six 1970s-era high-rise blocks housing the IAEA and other organizations with ties to the United Nations. Asked if working within an international bureaucracy can be frustrating for a trained physician, she responds, "Instead of seeing difficulties, we see opportunities."
Still, she acknowledges the challenge of bridging the gulf in diagnostic and treatment capacity that exists between richer and poorer nations that share threats from noncommunicable diseases. The World Health Organization (WHO), for example, identifies ischemic heart disease as the leading cause of premature death globally, and cancer is another leading cause.
Paez compares the situation in some countries to piecing together a puzzle. Building an effective nuclear medicine program from the ground up, working to transfer knowledge and technology, and developing safety regimes can take years -- or even up to a decade for advanced diagnostic technologies such as PET/CT.
"In the end, our goal is to improve patient care, but we have to guarantee that we are in compliance with the safety standards, that we are not putting in danger the environment, the staff or the patients," Paez said. "We take a very comprehensive approach before [health facilities] can start a project."
Paez earned a medical degree at Colombia's El Bosque University in 1986, and a degree in nuclear medicine from Javeriana University in 1994. She later pursued fellowships in nuclear cardiology and oncology, respectively, at Colombia University and the Memorial Sloan Kettering Cancer Center in New York. She is not a novice when it comes to prescribing solutions. In 2000, she became a consultant for Siemens Healthcare, working in Latin America "to strengthen the practice of the nuclear medicine specialty across the region."
"That is the same role I have here in the agency," she added, "trying to improve the practice of the specialty in order to improve patient care."
World Wide Web of knowledge
Since becoming head of the NMDI office in 2013, Paez counts among her successes the expansion of professional training through the Internet and working with medical associations to "reach a wider audience."
Yet one obstacle has been language because most of the publications and recommendations produced by NMDI and its partners are in English. The agency has tried to overcome this barrier by working through regional medical associations, for instance in Latin America, and training trainers with diverse linguistic abilities.
Pointing to shelves of handbooks on imaging, PET/CT procedures, information on occupational exposure to radiation, and other resources for doctors and health workers, she said the cost of translating it all is too daunting. "It's frustrating to know that we have the material but they cannot use it," she said.