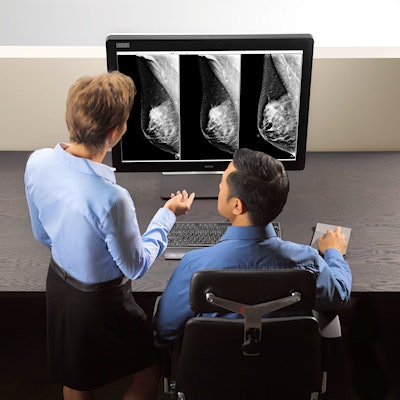 Image display firm Barco has delivered 45 Coronis Uniti 12-megapixel displays and 96 Coronis Fusion 6-megapixel displays to the Netherlands' national breast cancer screening program.
The displays have been placed in radiology reading rooms, acquisition stations, as well as a number of mobile units, according to the vendor. Barco said that the installation represents the largest single fleet of its Uniti displays in Europe.
Radiologists can now view four screening rounds side by side, and they can better track changes in the breast tissue, according to Paul Hoogland, national program manager at the Facilitaire Samenwerking Borstkankeronderzoek (FSB). The range of workflow tools also makes viewing and sharing the results easier, he added.