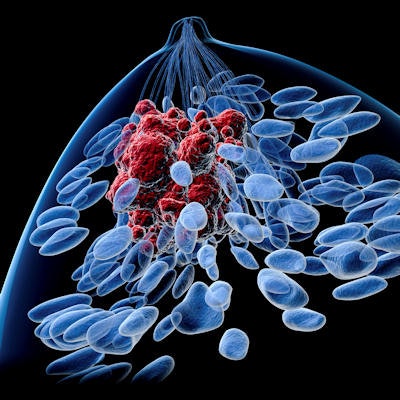 An algorithm developed by artificial intelligence (AI) software developer Vara may correctly detect interval breast cancer, according to a study published in the European Journal of Radiology.
To explore how many retrospectively visible cancers were overlooked by radiologists but could be detected and found by AI, Vara assessed 2,396 screening mammograms from women who were later diagnosed with an interval cancer.
Of the 2,396 women, 374 were considered false negative, and 468 revealed minimal signs. When the algorithm was set at an operating level of 99% specificity, it could detect and localize 27.5% (103) of the false negatives and 12.2% (57) of the minimal sign cancers.
By reducing the specificity level, more interval cancers could be detected, according to Vara and Mammography Reference Center North in Oldenburg, Germany.