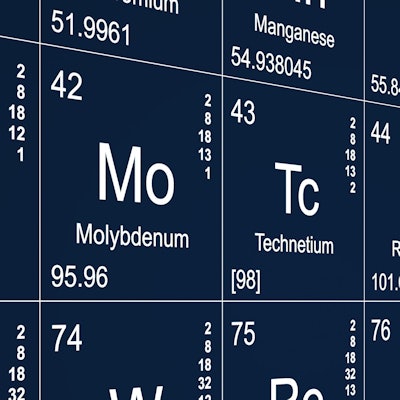 The U.S. Food and Drug Administration (FDA) has approved Cyclopharm's Technegas for use in nuclear medicine ventilation/perfusion (V/Q) lung scans to diagnose pulmonary embolism.
Technegas is a technology that enables ventilation scintigraphy with technetium-99m (Tc-99m)-labeled carbon nanoparticles (CNP). These nanoparticles are produced and aerosolized using on-site generators made by Cyclopharm subsidiary Cyclomedica, with patients inhaling the agent before undergoing lung imaging with a gamma camera.
"The approval opens for Cyclopharm the single largest market for Technegas globally," the company wrote in a 2 October statement.
Commercial rollout will commence immediately and Cyclomedica will complete final assembly of its first wave of 200 generators, with plans for the first air shipments to arrive in the U.S. by early November, Cyclopharm said.
The regulatory approval of Technegas by the FDA was complex and spans decades, with approval based on meeting regulatory frameworks for both a drug and device, the company said. The technology was invented in Australia in 1987 and has since been implemented in 64 countries worldwide, Cyclopharm said.
Most recently, in January 2021, the Society of Nuclear Medicine and Molecular Imaging (SNMMI) urged the FDA to approve Technegas due to reluctance among nuclear medicine facilities during the COVID-19 pandemic to conduct ventilation exams using two alternative agents, radioactive xenon and radioactive aerosolized particles.
These agents can produce aerosolized particles that pose a safety risk for nuclear medicine personnel who are required to be in the room during V/Q scans, SNMMI said.
In a 29 September release, the SNMMI applauded the FDA approval of Technegas.
"Technegas will offer advantages in diagnostic accuracy, workflow, and patient comfort for departments that adopt the technology and will have a large impact on those undergoing imaging for pulmonary disease," the SNMMI said.
Initially, Cyclopharm said it plans to target an estimated 600,000 Tc-99m-CNP nuclear medicine imaging procedures in the U.S. for pulmonary embolism.