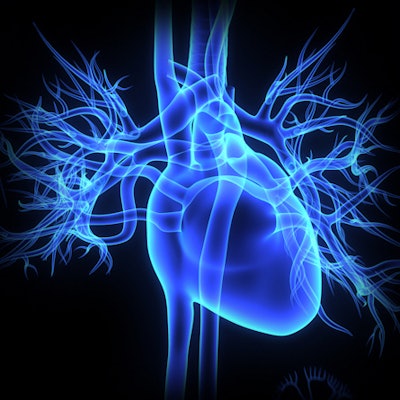 Danish PET technology developer MedTrace Pharma has received an investigational new drug (IND) exemption from the U.S. Food and Drug Administration (FDA), paving the way for a clinical trial to assess the firm's radioactive water (oxygen-15 water) PET imaging technique in detecting coronary artery disease (CAD).
Called RAPID-WATER, the phase III multicenter trial will enroll approximately 182 adults with suspected CAD who have been referred for noninvasive stress testing. About 10 sites in the U.S. and Europe will participate in the study, which will provide participants with two doses of O-15 water during a single PET imaging session. One dose will be administered at rest, and the second dose will be provided during pharmacological stress with adenosine, MedTrace Pharma said.
Patient enrollment is expected to begin in the second quarter of 2022 for the 12-month trial. MedTrace Pharma also said that it intends to stimulate investigator-initiated trials in the U.S. and the European Union for the use of O-15 water in other clinical indications.