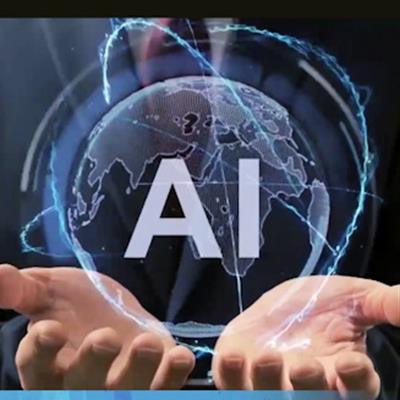 Artificial intelligence (AI) software can detect cancers on digital mammography that had originally been found on digital breast tomosynthesis (DBT), but it is inferior to double reading by radiologists, according to research published on 1 September in Radiology.
A team led by Dr. Victor Dahlblom from Lund University in Sweden said that doesn't mean AI's potential ends here, however.
"Supplementing digital mammography with AI still has the potential to achieve a substantial part of the benefits of DBT screening," Dahlblom and colleagues wrote.
A number of AI algorithms have been developed in recent years, with particular promise being seen in mammography. Previous studies have touted AI's potential as a stand-alone reader for high-risk and low-risk cancer cases without the aid of a human imaging reader.
While studies have found that AI is on par with breast radiologists in detecting cancer on conventional 2D mammography, it has not been compared with DBT or studied to identify cancers on a lesion level, the researchers said.
Dalhblom et al wanted to evaluate commercially available AI software (Transpara version 1.7.0, ScreenPoint Medical) and find out if it could detect additional cancers on digital mammography screening which would otherwise only be identified on DBT or be undetected and later appear as interval cancers.
They looked at data from 14,768 Swedish women in the Malmö Breast Tomosynthesis Screening Trial. The average age of the women was 57 years. Of the 136 cancers found, 95 were detected on 2D digital mammography and 41 were detected only on DBT.
A cancer was defined as AI-detected if the cancer lesion was correctly localized and had a score of at least 62, the threshold determined by the software developers. If a score of 62 or higher was reached, the lesion was given the maximum examination risk score of 10.
The highest examination risk score was assigned to 1,493 breast exams, about 10.1% of the total patient cohort. The AI system detected 71 of the digital mammography-detected cancers. Of the cancers that radiologists detected on DBT only, 18 were detected by the AI system, 17 of which were invasive.
Despite AI's inferiority to double reading, the system also identified relevant findings missed by the radiologists. The researchers said a "substantial" number of DBT-only detected cancers and interval cancers were missed by human readers but were correctly identified by AI on digital mammography.
The team added that prospective trials are needed to study how AI can be implemented in a screening workflow without badly increasing false-positive rates.
"The results of this study suggest that, in an optimal scenario, when all AI detected cancers are found, the cancer detection rate on digital mammography per 1,000 women could be increased from 6.4 to 7.7 using AI," the study authors wrote. "This would reduce the gap to DBT (8.7) and could be more feasible than DBT screening."